It couldn't be easier to use CBD oil in food! CBD is being widely used as an ingredient in anything from CBD-infused coffee, CBD chocolate bars and gummies to fruit smoothies with CBD, and healthy CBD snacks. It's not surprising as using CBD with food may even improve how your body reacts with its active compounds. CBD works best in recipes with some sort of fat in them (butter, oil, etc) as helps your body absorb it. And be careful if you're heating CBD as the CBD oil may degrade slightly with high temperatures. It's better to add it later, or as a dressing.
MAKE CBD RECIPES PART OF YOUR DAILY ROUTINE
What's great about cooking with CBD is that it becomes a natural part of your wellness routine. Let's face it, in our busy lives, it's often hard to remember to take food supplements! Adding CBD to food or snacks helps you remember to take it, and keeps your intake of CBD consistent. All good news for supporting your mind and body through the busy summer months! And best of all, we've found some simple summer recipes with CBD that you can take anywhere. So you can enjoy life to the full whether you're enhancing an active lifestyle or just enjoying being out in nature.
HOW MUCH CBD SHOULD I TAKE?
There's no one answer to the question how much CBD oil you should take. Why? Because everyone's different, and is affected by CBD slightly differently. But we know it can be quite confusing to know how CBD oil you should take if you've just started using CBD. That's why we've created a guide to how much CBD oil you should take. Follow this until you find the right amount that works perfectly for you and your body! You can find the guidelines here.
WHY SHOULD I USE CBD WITH FOOD?
First of all, because it's an easy way to add CBD into your daily wellness routine! By using CBD with heart-healthy food such as avocado or salmon, your body can find it easier to absorb. Cannabinoids like CBD that are naturally found in hemp bind with the fat which can help to increase the amount of CBD that enters your bloodstream.
Want to give cooking with CBD a try? We've gathered our favourite tastiest summer recipes below to make sure that you can make the most of taking CBD oil every day!
OUR TOP PICK OF SUMMER CBD RECIPES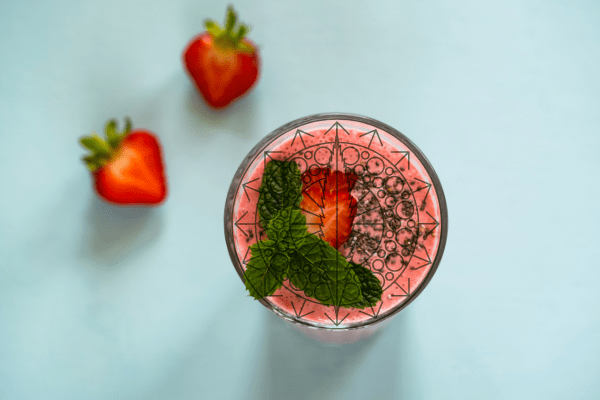 CBD-ELICIOUS STRAWBERRY & BANANA SMOOTHIE
Here is one of our favourite breakfast smoothies, that doubles up as a great post-workout recovery too!
Frozen or fresh banana, peeled
Handful of frozen or fresh strawberries
1 cup of vanilla almond milk
A few ice cubes
Teaspoon of honey
1 dropper of Jersey Hemp CBD oil
Fresh mint leaves to garnish
Start off by puréeing the banana, strawberries, almond milk and ice in a blender until smooth. Add the honey and continue to blend. Add the CBD oil and blend well. Pour the smoothie into a tall glass and garnish with the fresh mint leaves. Serve immediately.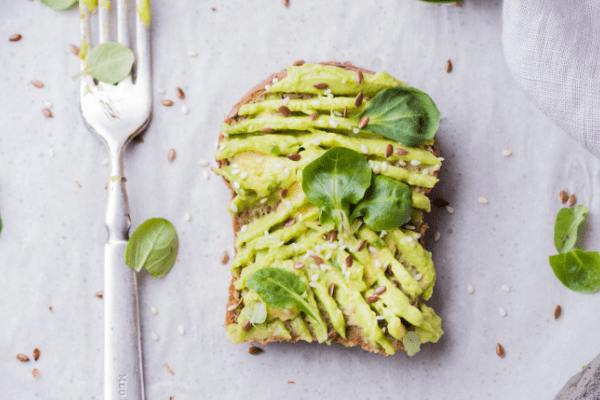 AVOCADO TOAST WITH CBD OIL
Avocado is a powerhouse of many essential nutrients and minerals, and it has a great taste too! Combine all the goodness of avocado and CBD with this simple breakfast recipe.
A few drops of Jersey Hemp CBD oil
1 piece of toast
½ ripe avocado, peeled
½ tsp linseeds
Handful of watercress
Peel the avocado and mash it with a fork, add salt and pepper to your taste. Toast the bread and place the mashed avocado on top. Add the CBD oil and then garnish with watercress and linseed. Your avocado toast is now ready to serve!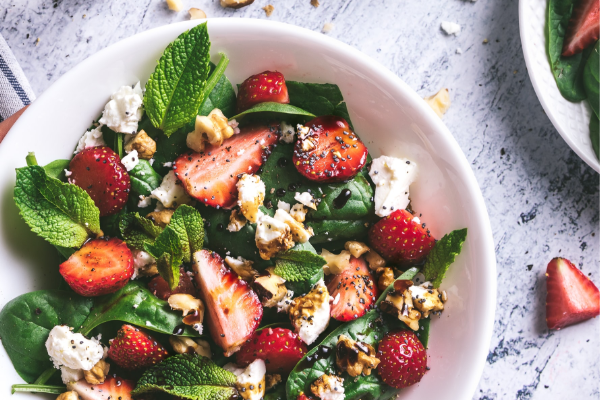 SPINACH & STRAWBERRY SALAD WITH FETA, WALNUTS & JERSEY HEMP CBD OIL
Sweet strawberries, salty feta and crunchy walnuts are a perfect addition to a spinach salad. Top with balsamic vinaigrette and a few drops of CBD oil. Enjoy on its own, or with grilled chicken for a perfect summer's weekend lunch.
1 cup of baby spinach leaves
Handful of fresh mint leaves
1 cup of sliced strawberries
Crumbled feta cheese
2 tablespoons of toasted chopped walnuts
1 tablespoon of olive oil
Half a tablespoon of balsamic vinegar or balsamic glaze
A few drops of CBD oil
Salt and pepper
Mix the balsamic vinegar with the olive oil, and add the CBD oil. Add the spinach, strawberries, feta and toasted walnuts to a bowl, drizzle over the balsamic vinaigrette and toss to coat. Add salt and pepper to your taste. Transfer to a serving bowl, sprinkle over a handful of fresh mint leaves, serve and enjoy!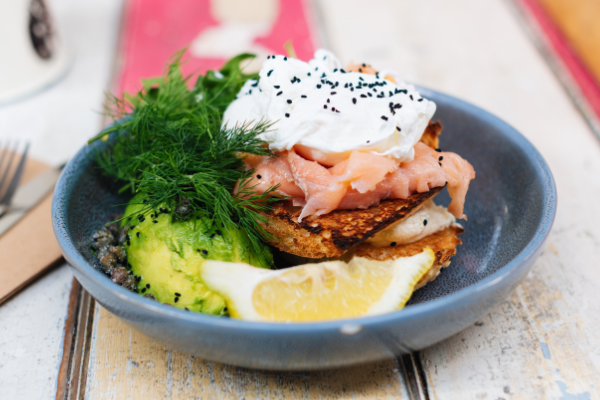 SMOKED SALMON & AVOCADO BRUNCH BOWL WITH CBD OIL
This CBD, salmon and avocado brunch bowl is a great way to gain the benefits of essential vitamins and minerals.
A few drops of Jersey Hemp CBD oil
¼ slice of baguette
40g smoked salmon
½  avocado
Few sprigs of dill
Handful of rocket
Slice of lemon
1 tsp salted capers
Egg
1 tsp black sesame seeds
Slice a baguette lengthways. Then grill the baguette in the oven until it gets a golden colour. Place the bread in a serving bowl together with the avocado, rocket, and salted capers. Add the salmon and then the CBD on top of the bread. Poach the egg for 3-4 minutes before adding it to the serving bowl. Garnish with a slice of lemon and dill. If you want to, you can sprinkle black or normal sesame seeds before enjoying your brunch!
TIME TO SHOP CBD?
Thinking of how you can boost your wellness routine with help of CBD? You can simply visit our shop here, or send us an email if you have any questions. And don't forget to let us know how you get on with these summer recipes – tag us on social media so we can see the results!